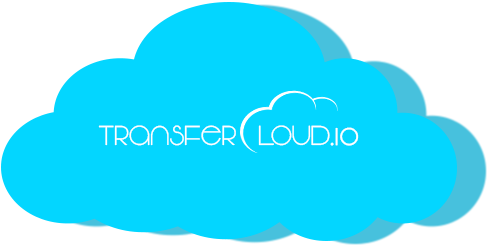 I would like to thank TransferCloud Team for sponsoring this EXCLUSIVE giveaway
Transfer files from Links, Torrents, Magnets or other sources DIRECTLY to you Cloud account (Dropbox, Google Drive, Amazon Cloud, Onedrive), or download and stream securely to your computer.
Homepage:
What you Get from TransferCloud.io?
DOWNLOAD MOVIES, MUSIC, PICTURES, ETC.:
Transfer All type of files, as many as you want, no bandwidth limits!
EASY, ON EVERY PLATFORM:
Easy to use, available on all web browsers and mobile devices.
STAY ANONYMOUS AND SECURE:
All files are kept private, only you can see and access them. Files are downloaded on the cloud by the server, your computer and IP address are not registered during download.
Download multiple files from a website Simply paste URL, and all files and subdirectories will be downloaded, up to your free space!
GET A 7-DAY FREE TRIAL
– You can download daily 10 files less than 1 GB
– Unlimited Speed/Transfer
Register here:
https://transfercloud.io/register.pl
Supported Clouds
Usage: Simple 3 Steps:
1-Paste a Web Link/Torrent/Magnet
2-Wait Files to be Downloaded
3-Download / Stream securely or Upload to your cloud
TRANSFER FILES DIRECTLY TO THE CLOUD, EVEN WHEN YOU ARE OFFLINE!
– Mega.nz
– Amazon
– OpenDrive
– Google Drive
– OneDrive
– DropBox
– pCloud
– HiDrive
– Yandex
– Any WebDAV server
– Any FTP or SFTP server
and More Upcoming Clouds
Purchase Options:
Limitations of use:
No seeding after torrent download complete, you need to be careful with private truckers
No support of Zoolz or Degoo cloud providers
Big files need more space on the server for download. Monster plan is needed for too big files
FAQ:
https://transfercloud.io/faq.html
Pricing:
https://transfercloud.io/pricing.html
Contact:
https://transfercloud.io/contact.pl
Facebook account:
https://www.facebook.com/TransferCloud.io
Twitter account:
http://twitter.com/transfercloudio
Privacy Policy:
https://transfercloud.io/privacy.html
Promo2day Review:
https://www.promo2day.com/showthread.php?tid=24911
Giveaway:
We have 10X Basic Plan 1 Month
Enter the contest here: