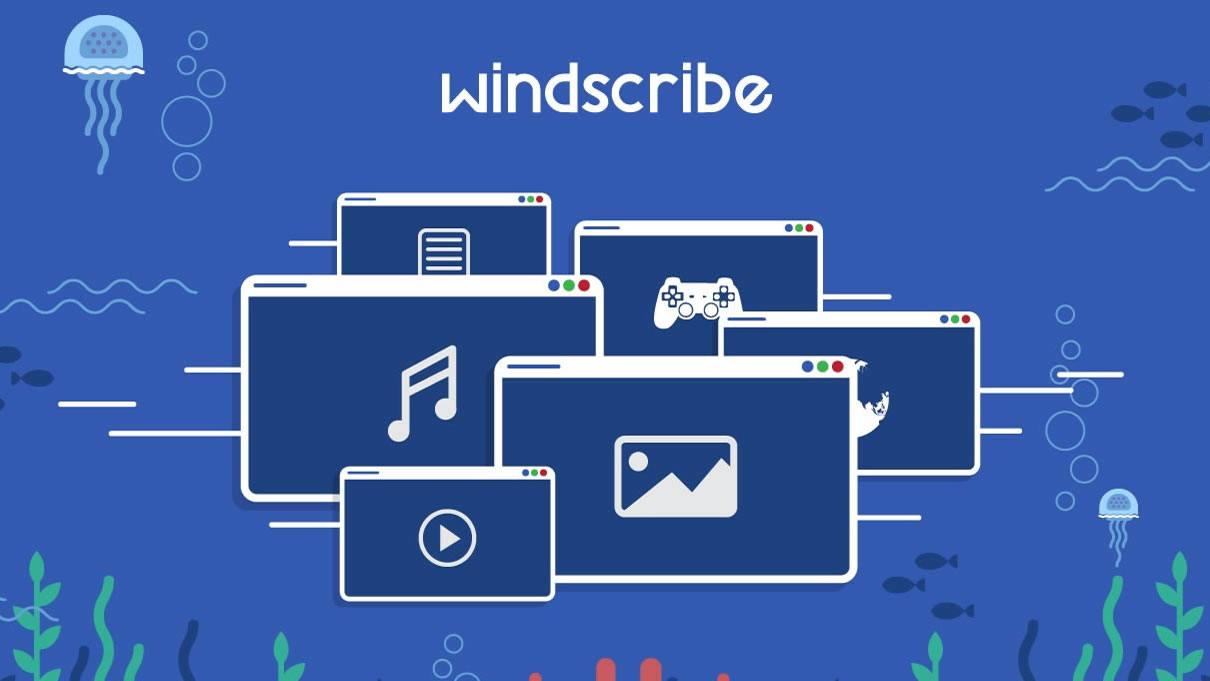 Windscribe is a complete VPN solution designed to encrypt your browsing activity, blocks ads, unblocks entertainment content and keep your security and privacy. It is suitable for the daily activities of both casual and experienced users. You will easily access streaming worldwide services. In addition, you will enjoy high download speeds and protection of unsecure Wi-Fi.
Features:
Access Anything from Anywhere (Unblock geo-restricted content):
Internet was meant to be open, but that's no longer the case. Services providers block users from different countries, and governments block entire sections of the Internet. Break out of corporate and government firewalls and Unlock geo-restricted content. Windscribe VPN masks your IP address. This gives you unrestricted and private access to entertainment, news sites, and blocked content in over 30 different countries.
Stop tracking and browse privately
Governments block content based on your location. Corporations track and sell your personal data. Add Windscribe VPN to your browser and take back control of your privacy.
Leave No Trace
Leave no digital footprints behind. The desktop apps and browser extensions work together to reduce your exposure to tracking and surveillance.
Stop leaking personal information
Prevent hackers from stealing your data while you use public WiFi, and block annoying advertisers from stalking you online. Just a VPN will not protect you from this.
Share Privacy with Others
Use Secure.link next time you send anyone a link to anything and show how much tracking is actually happening on most websites.
EVERYTHING deleted
Your privacy is a right. No track. No logs are kept
Take your browsing history to your grave
Windscribe encrypts your activity, never leaks your DNS information and will never track you.
Go beyond basic VPN protection
For comprehensive privacy protection, use the desktop VPN and browser combo (they're both free).
Easy to use
High internet speed
Read Full Review: HERE
Windscribe Homepage: Here
Windscribe VPN 1 X Lifetime & 3 X 1 Year Pro 

License Giveaway
2018 is fast approaching and we want to know what you would like to personally change or accomplish in the upcoming New Year. From December 10 – December 31st, we're giving you a chance to express your New Year's Resolution. Whether it's losing weight, eating healthy, or putting an end to a bad habit, this is your chance to express what your New Year's Resolution will be. Once all entries have been submitted, we will hold a random drawing for a chance to win a license for Windscribe VPN to start off the New Year. Windscribe VPN is an Awesome prize to win and could be yours for FREE! 
I would like to thank Mr. Yegor Sak, the Founder of Windscribe, for sponsoring the licenses for this giveaway.
Enter the New Year's Day Giveaway! Here